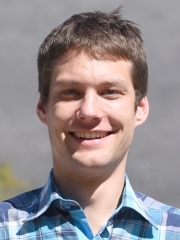 Žiga Gosar
PhD Student
ziga.gosar@ijs.si
Room: 101
(Jamova, Main building)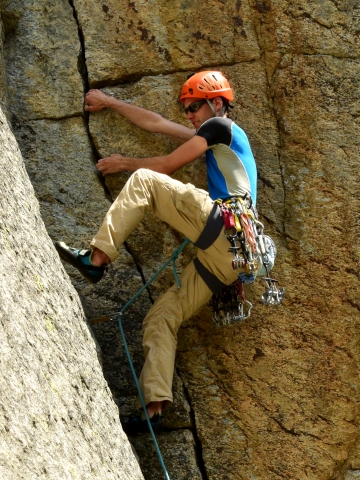 Lab notes
Cryostat stability regions. NMR-200 @ IJS. Spring 2020.
All measurements were performed with constant power (PID controller disabled).
Stable means less than ±0.1 K in ~30min.
Full flow means the knob on the flow meter was fully opened (~3.5L/h).
Marginal stability means that stable conditions were not met in ~30min, but the oscillations were slowly dying out or were constant. 
Unstable means that oscillations were big (a few K) or getting bigger. Average temperature was estimated and plotted, but it has a large error.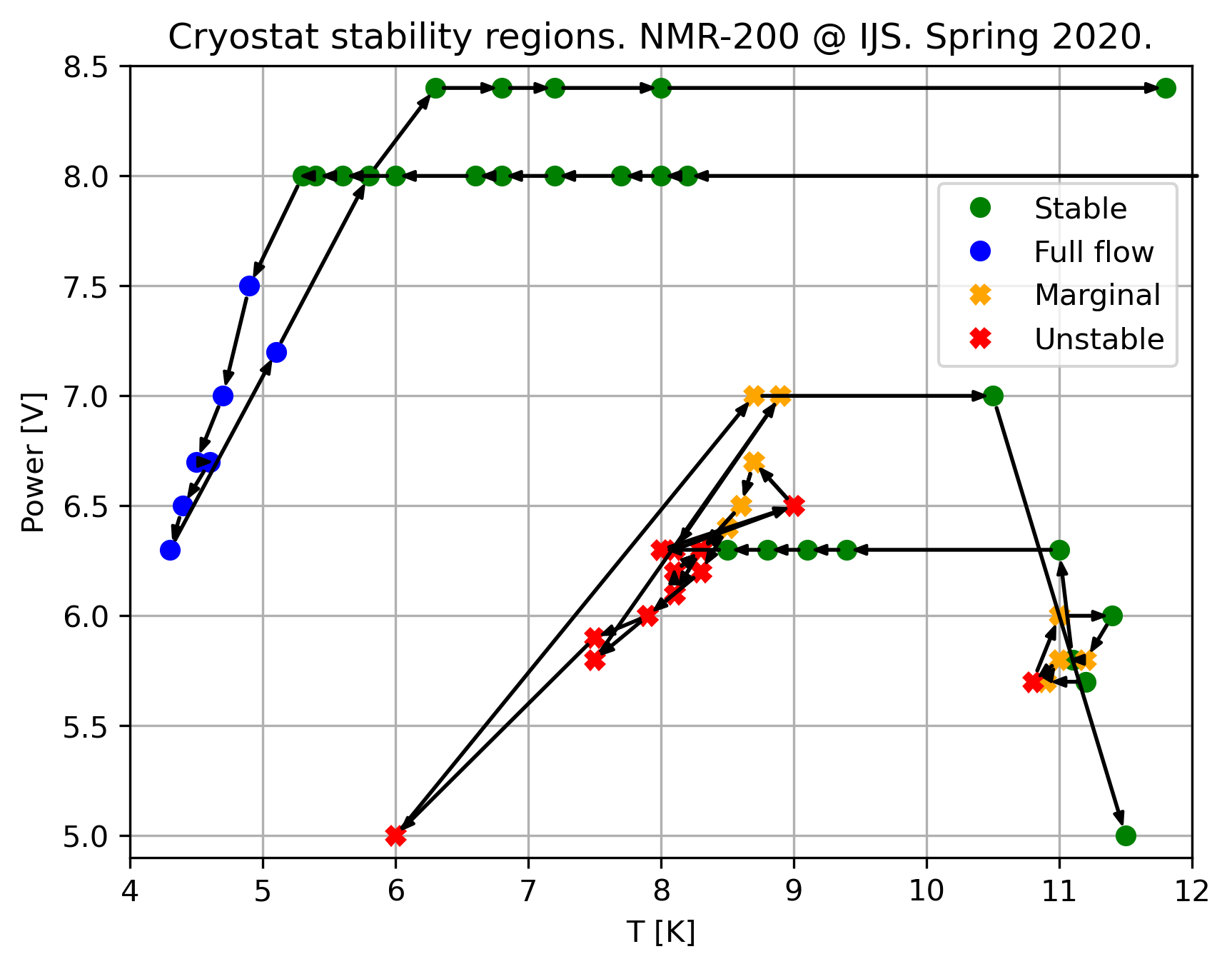 CV